Chief of Police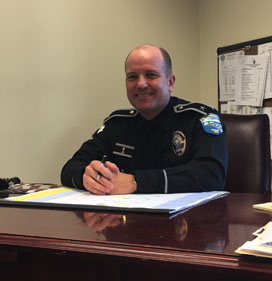 On behalf of the men and women of the Charlestown Police Department I welcome you to our department's home web page.

The Charlestown Police Department is a proactive police department that engages with all community members to best serve their needs by using all of law enforcements' best practices with an emphasis on the Community Policing Model.

The collective mission of every member of this agency is to equally serve and protect our citizens in order to maintain a high quality of life for all residents and those who visit our beautiful community.

I welcome any community member who wishes to meet with me, my staff or would like to visit our facility to contact me via email or call.     
Sincerely,
Chief Jeffrey S. Allen